Lim Yau Nam – Piano Tuner & Technician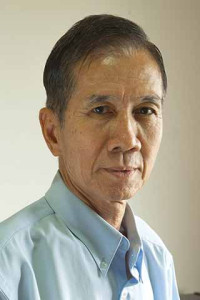 Lim Yau Nam received his piano tuning training from Hong Kong, Shanghai and Japan. Upon his return from training, he ventured into the piano tuning and servicing. Having worked in Educational Piano, where he developed his skills, he became a sought after piano tuner in Penang. He is also a popular piano tuner among the music teachers and professional musicians in Penang. Lim Yau Nam is frequently engaged as piano tuner for the boards of examination such as ABRSM and Trinity College London. Besides these, he tunes pianos for public concerts, recitals and performances. Having an experience of more than 40 years, he has tuned from upright pianos to grand pianos where the brand spans from Kawai, Yamaha, Wagner, Challen, Petrof, Pearl River, C. Steinbert, Bösendorfer, and many more. He is enthusiastic about his work and works independently.
For piano tuning services, kindly contact Mr. Lim Yau Nam directly at 012 – 452 3898.