Alyssa Khong – Piano, Violin, Viola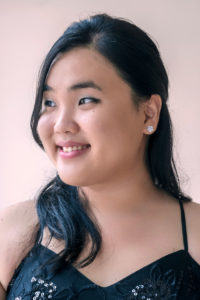 Alyssa Khong teaches the piano, violin and viola. Her piano teachers includes Tann Ai Choo, Lim Chong Hin, Victor Kam, Raymond Tan and Saori Ninomiya. Her violin and viola teachers includes Tann Soon Pin, Brian Tan Wee Thean, Yasufumi Shimano and Brian Larson. She obtained both her piano and violin performance diploma from London College of Music & Media (Dip LCM), her Associate in Recital Violin and Licentiate in Recital Solo Piano from the Trinity College of London. She was also a member of PESSOC (Penang State Symphony Orchestra & Chorus) and Malaysian Philharmonic Youth Orchestra playing the violin and viola respectively. She is a pianist for Priscilla Ballet Academy. As a pianist of Ensemble Koschka, she performs regularly and toured Japan with the group in 2010, 2011, and 2012. She plays the violin in Kester String Quartet.
Jeremy Tan – Clarinet, Cello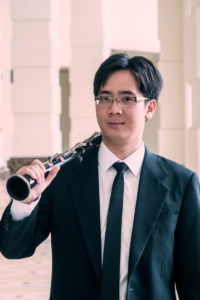 Jeremy began learning the clarinet at the age of ten. His principal teachers include Isabelle Chan and Philip Arkinstall. He had been principal clarinettist of the Penang State Symphony Orchestra and Chorus (PESSOC) and the Malaysian Philharmonic Youth Orchestra (MPYO). He also performs chamber music regularly with Ensemble Koschka.